For investor: arcade-office 127 m2 + terrace 48 m2 in Plan-les-Ouates Geneva
Ref : V284
Address :
1228 Plan-les-Ouates
Amenities :
Financial informations :
Details :
For investor: in the center of Plan-les-Ouates
Investment
Arcade-office with terrace of 48 m2, rented to a tenant since 2001, lease contract of 5 years
Gross yield 4.42 %
Net yield on investment 3.87 %
Return on equity of CHF 382'850.00: 8.11 %
Return on equity of CHF 240'350.00 and seller loan: 11.28 %
Location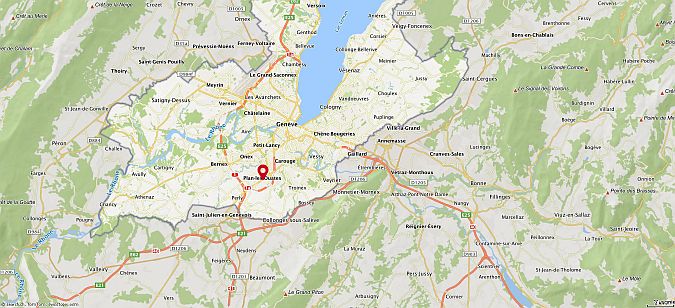 In the center of Plan-les-Ouates, commune in development with favorable taxation, bus in front of the building with connections to the tramways and buses in Bachet-Pesey, near the shops, banks and the post office, 2 minutes drive to the motorway, 5-10 minutes to the city of Geneva, 10 minutes to the aerport
Sales conditions
Sale to an investor with obligation to takeover the current lease contract
Contact and visit
For further information and a visit, please contact us, phone 022 300 06 74 or e-mail.
List is not exhaustive - more offers.
This list is not exhaustive. Call us and tell us your criteria or subscribe to our e-mail-alert and get immediately the new offers before the publication in the media as well as our off-market offers.